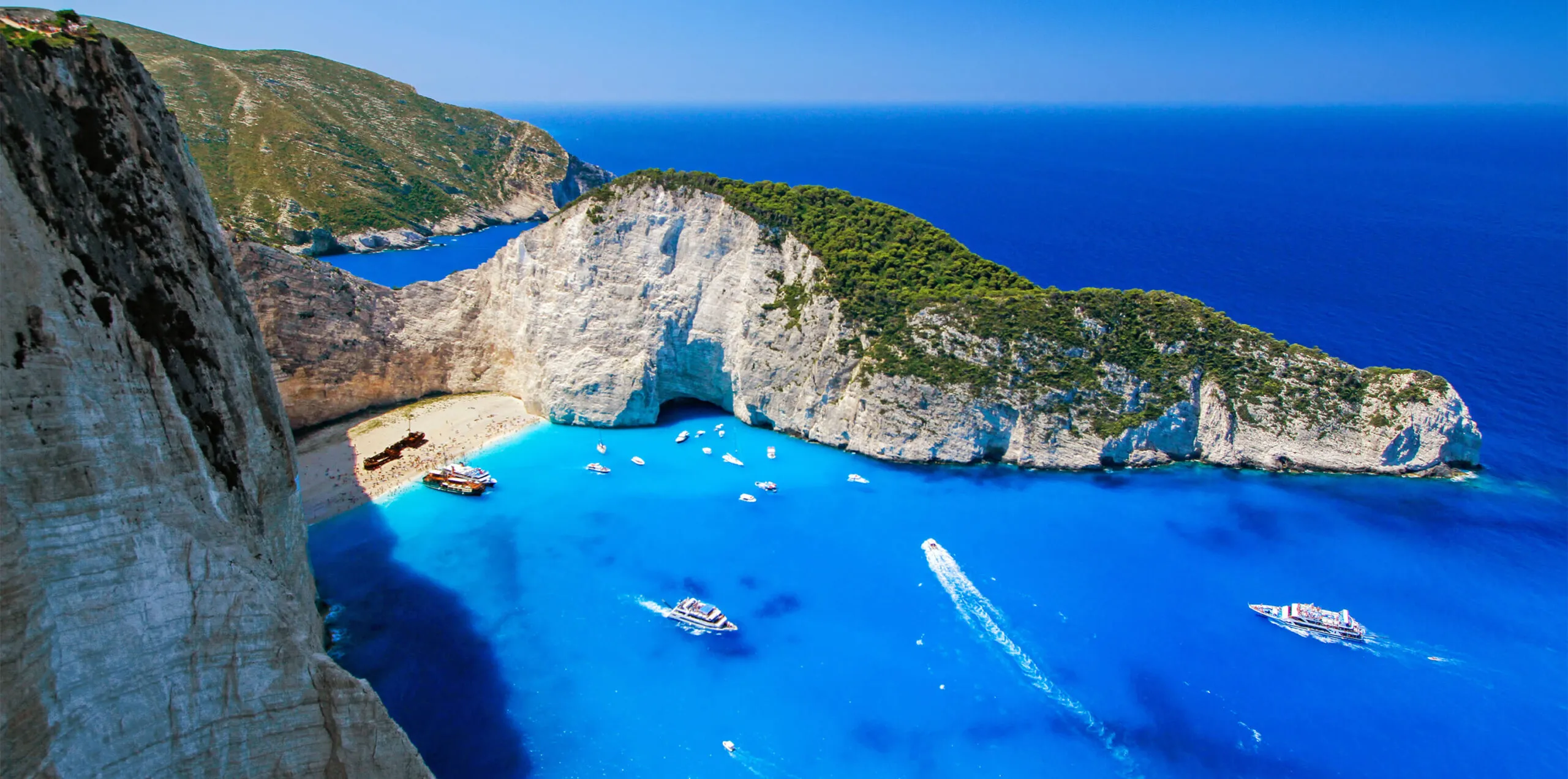 Zakynthos for dummies: A starter's guide
Praised by travel guides and travelers from all around the world, Zakynthos is, hands down, one of the most popular Greek islands.
This island stands out for its dramatic backdrops, emerald waters, spectacular sceneries and impressive natural beauty. Chances are you've already seen a postcard or a picture of Zakynthos, but, trust us, the reality far exceeds any expectation.
So, is traveling to Zakynthos Greece one of your biggest dreams, but don't know where to start from?
We got you covered!
Keep reading to learn the basics about Zakynthos holidays!
Where is Zakynthos?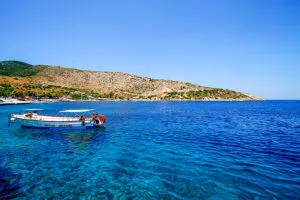 When we said basics, we really meant it!
Zakynthos, or Zante as it is known by its Italian name, is an island that belongs to the Ionian islands group on the west part of Greece, together with other famous Greek islands, such as Corfu, Kefalonia and Lefkada. Thanks to its fertility and natural beauty, the Venetians, who ruled the island from 1484 to 1797, used to call it "Fiore di Levante", which means the flower of the east!
Why should you visit Zakynthos?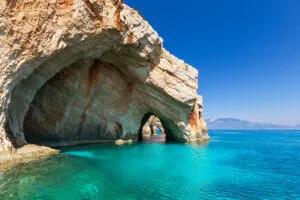 No matter if you are a nature lover, a paradise beach seeker or a party animal, your best bet lies in Zakynthos.
Breathtaking natural landscapes, seductive views, towering mountains on its north and west side, quaint villages, enticing beaches and a vivid nightlife make every traveler fall in love with this paradise island!
Above all, Zakynthos is particularly famous for its beaches. Navagio Zakynthos, Laganas and Blue Caves are some of the top beaches in Zakynthos, but more on that later!
How to get to Zakynthos island?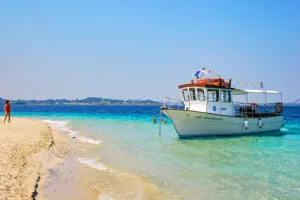 You can reach Zakynthos island either by ferry to Zakynthos, or by airplane.
Regarding ferries to Zakynthos, they depart daily from Killini, a seaside town on the western side of Peloponnese, Greece. The journey from Killini to Zakynthos lasts about an hour.
An alternative is to catch a flight to Zakynthos both from Athens and several countries of Europe.
What's the best way to get around Zakynthos?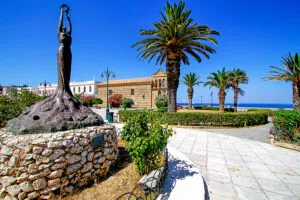 Given that Zakynthos is quite a big island, the best way to get around is by car. Zakynthos International airport "Dionysios Solomos" is 4 km away from Zakynthos town, so your best bet is to grab a taxi or rent a car for your transportation.
If you plan to travel to Zakynthos by boat, then local buses might serve you better, as there is a bus station close to the port, serving many itineraries around the island's mainland.
Another means of transportation by boat, which is the best option to get to Zakynthos beaches, such as Navagio beach, Blue Caves beach and Marathonisi.
What are the best Zakynthos beaches?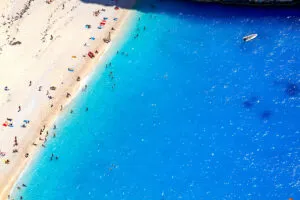 There's no denying it! Zakynthos beaches are the gems of the island! Famous for their exotic ambiance, emerald waters and natural surroundings, they are a very good reason to travel to Zakynthos!
Zakynthos is home to Greece's most famous beach, Navagio (Shipwreck) beach, on the western side of the island. This beach is probably the most photographed and visited one of the Ionian beaches. As its name indicates, in the middle of this beach lies a big boat that washed up onto the beach in 1983. Insulated by dramatic steep cliffs, this beach is covered with shiny white pebbles and has heavenly turquoise waters. It needs to be in your bucket list!
Shipwreck beach is not the only beautiful beach of the island, though! When in Zakynthos, you should definitely visit Gerakas, Kalamaki, Agios Nikolaos and Alykes. You'll be enchanted by their natural beauty!
Tip: For the best Ionian beaches experience, apart from Zakynthos, you should definitely visit Corfu! No holidays in Greece would be complete without a plunge in the best Corfu beaches!
What about Zakynthos Town?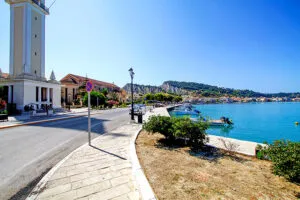 If you manage to peel yourself away from the stunning beaches, head to Zakynthos Town!
Zakynthos Town is the capital of Zakynthos. It is perched on the foothills of Bochali hill, on the east side of the island.
Zakynthos used to have beautiful architecture, influenced by the Venetians, the French and the English. Although an earthquake destroyed the imposing Venetian mansions and neoclassical buildings in 1953, the town still has a unique charm!
Begin your exploration from the bustling waterfront that starts from Solomos square and ends at the church of Agios Dionysios, to enjoy the beautiful sea and sunset views. Then, make your way to the square of Agios Markos and the square of Agios Dionysios, which date back to the Venetian rule. Also, don't miss to visit Solomos square, the Museum of Post Byzantine Art and enjoy the view to Zakynthos Town from the remains of the Venetian Fortress.
If you are a thrill seeker, then Zakynthos is a one-way destination! Breathtaking beaches, verdant natural landscapes and strollable villages create the absolute paradise on earth.
So, don't lose any time! Start organizing your trip to the Ionian islands now!