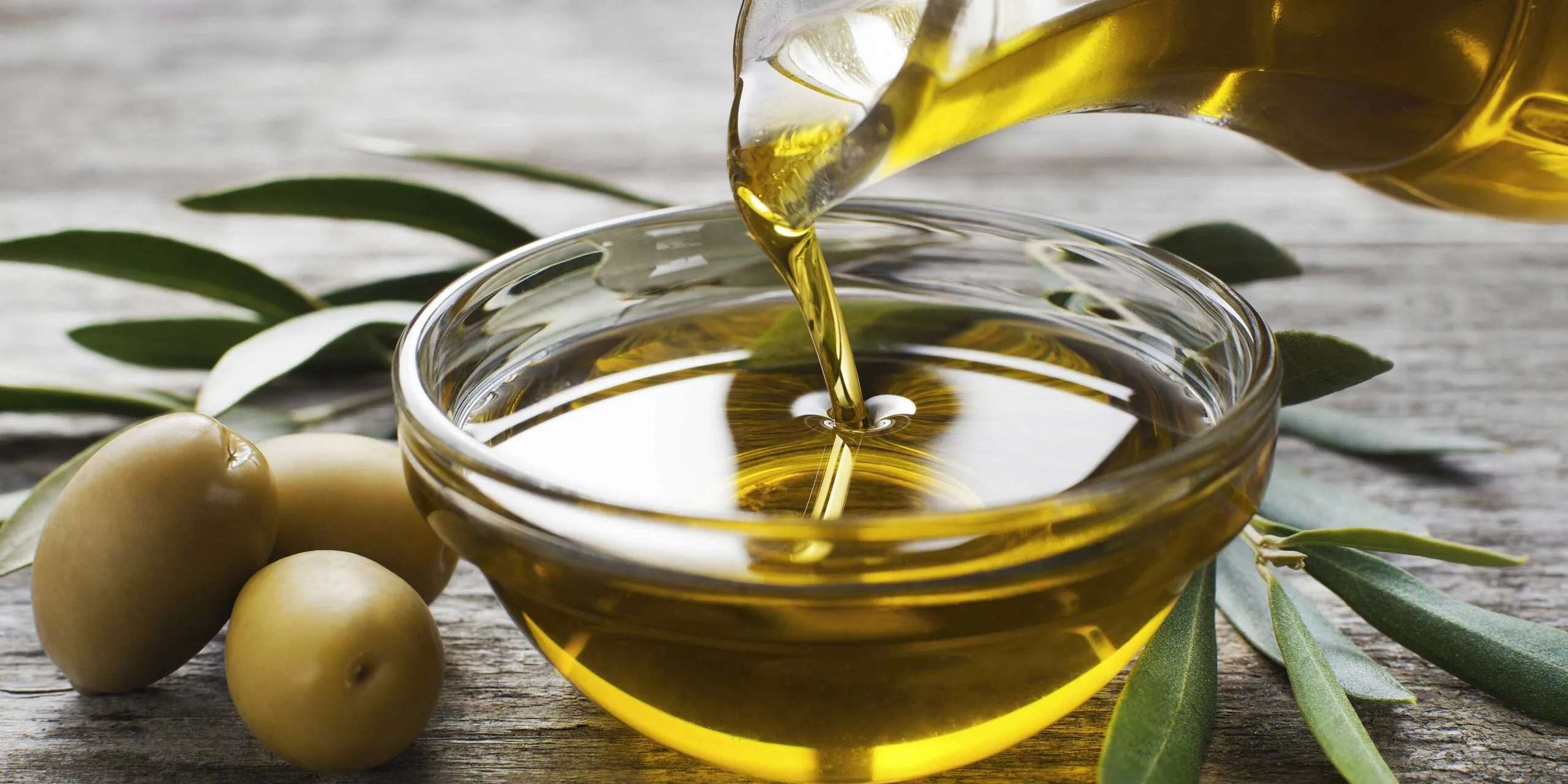 Olive Oil, a unique secret for long life
Delfino Blu Wellness BoutiqueHotel focuses on health and wellness, with olive oil always being a symbol of our stellar service. Pure virgin olive oil has become a staple in the local cuisine of Corfu.
Evidently, at Delfino Blu Wellness Boutique Hotel, which caters to the well-being of its guests, we solely cook with pure virgin olive oil.
Olive oil is rich in Ω3 and Ω6 fats, vitamin E, monounsaturated fatty acids and antioxidants. Several studies have proved that people who consume olive oil have many health benefits. It is good for the heart by protecting it from heart disease risks, for the stomach by protecting our digestive system, has strong anti-inflammatory effects, it moisturizes the skin and hair and it may act protective against several diseases. As a result of all these benefits, Homer called it "Liquid Gold".
At Delfino Blu Wellness Boutique Hotel, a family-run luxury hotel by the sea, olive oil is used as the basis of its cuisine. Selected by producers, who follow the rules of harvesting, processing and standardization, to ensure its excellent quality. It is used in the preparation of local, home-made food as a primary ingredient.
The salads, fish and meat marinades, as well as locally cooked and baked foods are all made with olive oil. Both the taste and nutritional value of these marinades and foods are enhanced by the properties of pure virgin olive oil.
The Healthy and Wellness Choices Menu at Restaurant Kohili, was carefully designed to feature dishes that are harmoniously balanced with pure virgin olive oil, among other essential ingredients, to maximize your vitality and well-being!
Our Energy Salad, as it pertains to this particular menu, compliments a plate of superior quality, nutritious ingredients: lettuce, orange, apple, sesame, cranberry, Greek manouri cheese in its mild version, all prepared with olive oil, balsamic vinegar, mustard and honey in a combination that creates the ultimate flavor.
In an environment in which wellness, beauty and the pleasure of the senses play a pivotal role, pure virgin olive oil is there to play alongside with what the hotel generously offers its guests.
Corfiot olive oil
In Corfu today, olive oil is processed using state–of– the-art modern mechanical methods, providing a new high-quality product that maintains its nutrients and natural taste. The high quality is due to proper pruning, manual harvesting, direct transfer to the mill and the production process of cold pressing that does not exceed 27 degrees Celsius.
The Corfiot olive oil, is packaged in bottles of exquisite design and with its magical properties, travels and is sold in the Netherlands, the Middle East, the United Kingdom and many other parts of the world.
Olive oil justifies Corfu as a Mediterranean wellness destination that, not only takes care of the senses but also promotes health through nutrition. With endless olive groves, it's not surprising that olive oil, which has been produced on the island for centuries, is a fundamental product of the good Mediterranean life.
The source of the Corfiot olive oil is the unique variety of Lanolia (thin olive trees) to our island. The, more than 4 million, Lanolia trees with their polymorphic branches resemble dancers spreading over vast fields of Corfu. Planted by the Venetian patrons of the island, the Lanolia has lived in Corfu since the 16th century. Through the Centuries, the Corfiot olive trees, were the main theme of many well-known painters in their paintings.