✓ Rich International Breakfast buffet
✓ A la Carte
✓ Banquets
At the beautiful open-air veranda of Kohili restaurant, the beautiful restaurant of Delfino Blu Hotel , you will enjoy unforgettable candlelit dinners with a magical view of the Ionian Sea and Diapontia Islands. Using only the finest seasonal and local ingredients, we create the yummiest Mediterranean-inspired and international dishes, combining traditional with modern elements. The variety, quality, and taste of the dishes will satisfy even the most demanding eaters!
Power Breakfast Buffet
It's not a secret, breakfast is the most important meal of the day! At Delfino Blu, we make sure that you'll kick start the day with a highly nutritious and delicious breakfast. With equal emphasis on seasonality and quality, our "Power breakfast", includes a variety of options, like ham & eggs, cereals, succulent fruits, freshly squeezed juices, local yogurt, organic honey, traditional sweets, homemade jam, and exquisite tea varieties. If you want to enjoy the delicious "Power breakfast" in the comfort of your room, there's the option of serving breakfast in your room. On the other side, if you are departing early in the morning from the hotel, you can enjoy a coffee or tea at the bar.
Menu
Our extensive menu is based on the tried-and-tested traditional Corfiot cuisine, but it has many international touches. Thanks to our relationship with the local suppliers, we have created a menu based on seasonal and local ingredients that are delivered daily from nature to plate.
At Delfino Blu, we truly embrace the slow-food philosophy, making sure that our ingredients are carefully sourced and avoiding disrupting the natural rhythms of food cultivation. The result is delicious nourishing dishes with a firm grounding in local traditions and a modern twist!
Our Chef suggests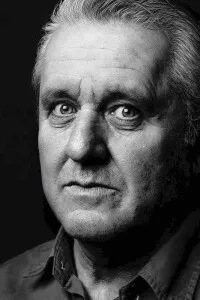 Meet our Chef, Mr. Theo Karathanasis
✓ Sofrito (a hearty local specialty). Thin slices of braised veal topped with a white sauce made of thin-chopped garlic, parsley, white wine, salt, pepper, and vinegar. It is served with rice or mashed potatoes.
✓ Risotto with seafood.
View the restaurant's menu.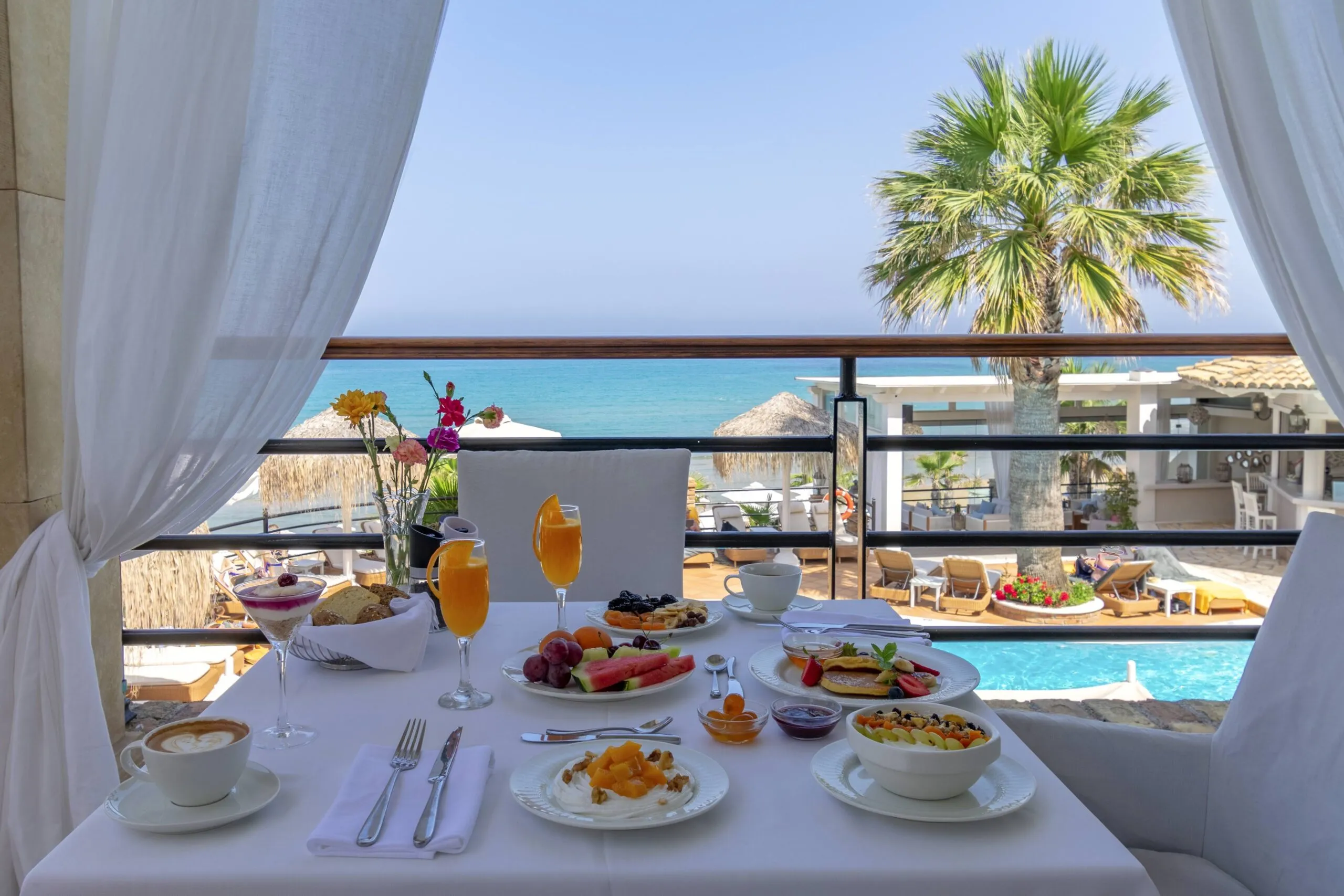 Greece has a long wine tradition! According to Greek Mythology, Dionysus, the god of wine and revelry, had blessed the Greek vineyards and was the protector of their fertility. Fast forward to now, Greece is famous worldwide for its local wine varieties. Our wine cellar includes an extensive selection of fine wines from all over Greece, as well as wines of our production.
View the restaurant's wine list.