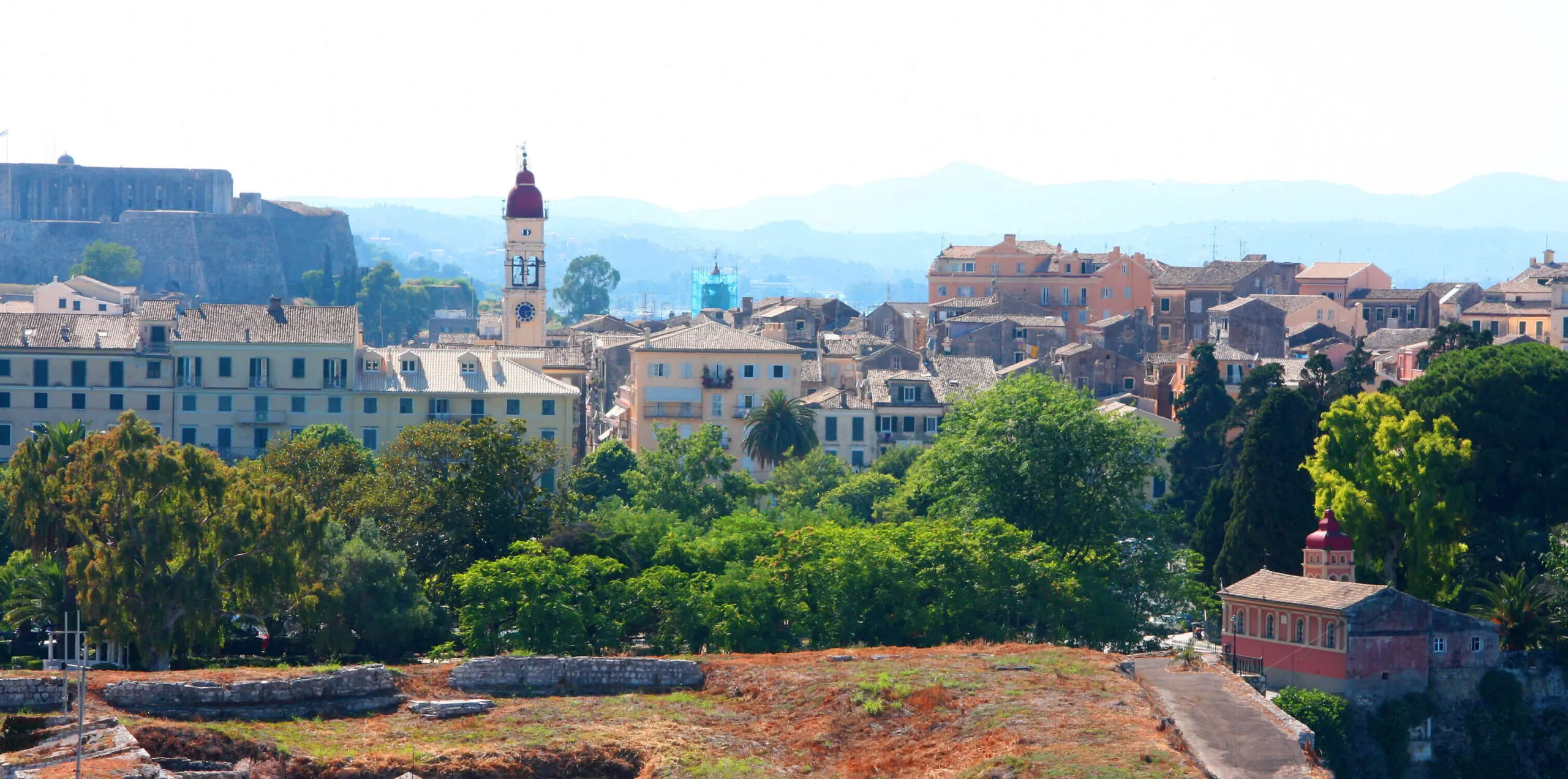 Luxury holidays to Corfu: tips to upgrade your stay (Infographic)
It's a familiar story and it usually goes like this.
You've organized everything and planned everything in advance for your upcoming holidays to Corfu. Your plans are made, your tickets are booked and a seaside Corfu hotel is waiting for you.
But, once you get there, you find yourself needing a little something more to get your holidays to a whole new level.
A little bit of luxury. That's what you need.
And, as usual, we got you covered!
So, this is a list with 3 super tips that will upgrade your Corfu holidays.
Enjoy!
Infographic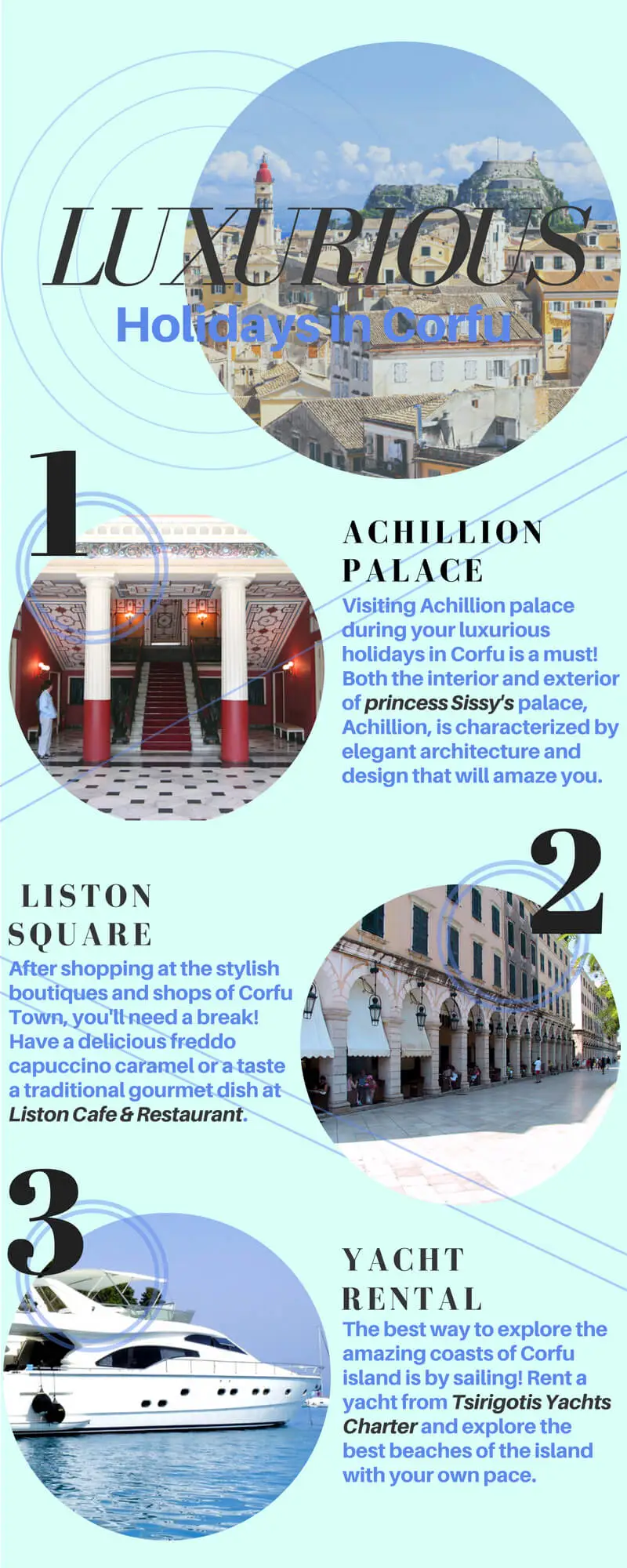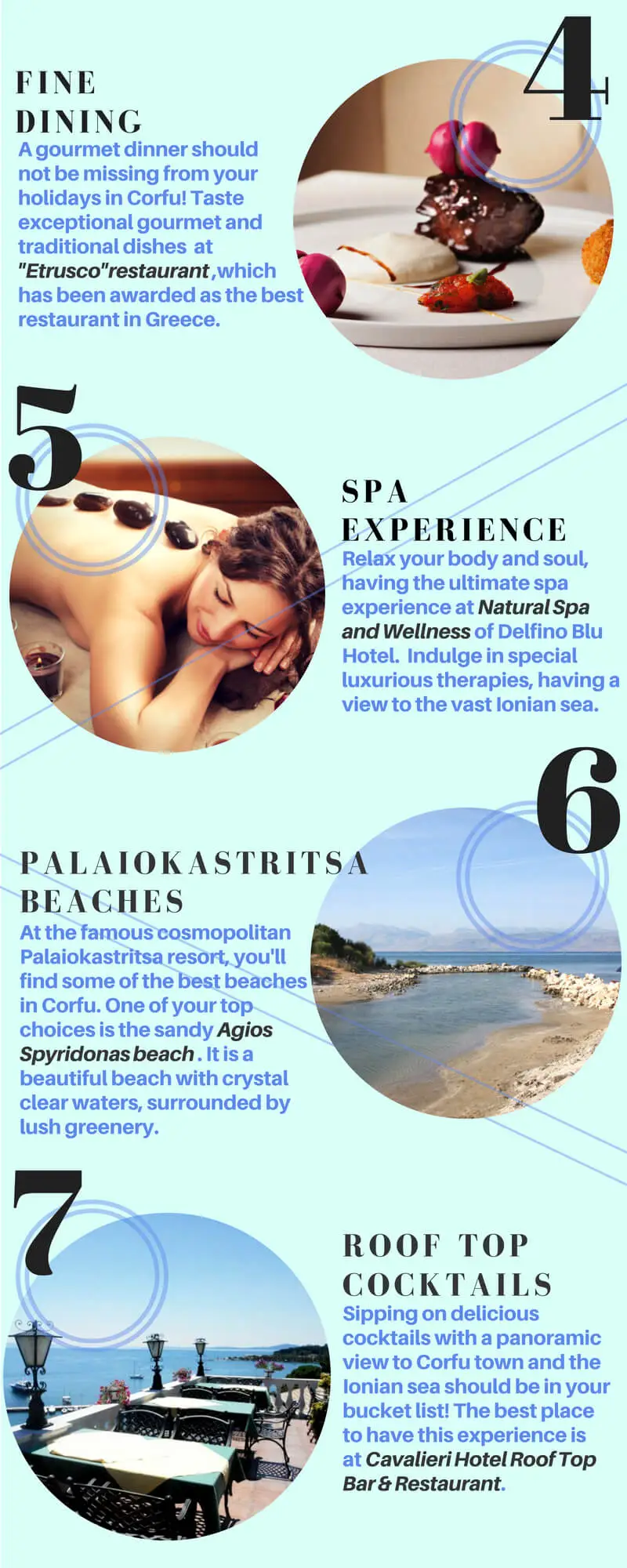 Can't wait to visit those places and live those experiences?
Book your ferry tickets to Corfu and let the luxury holidays experience begin!