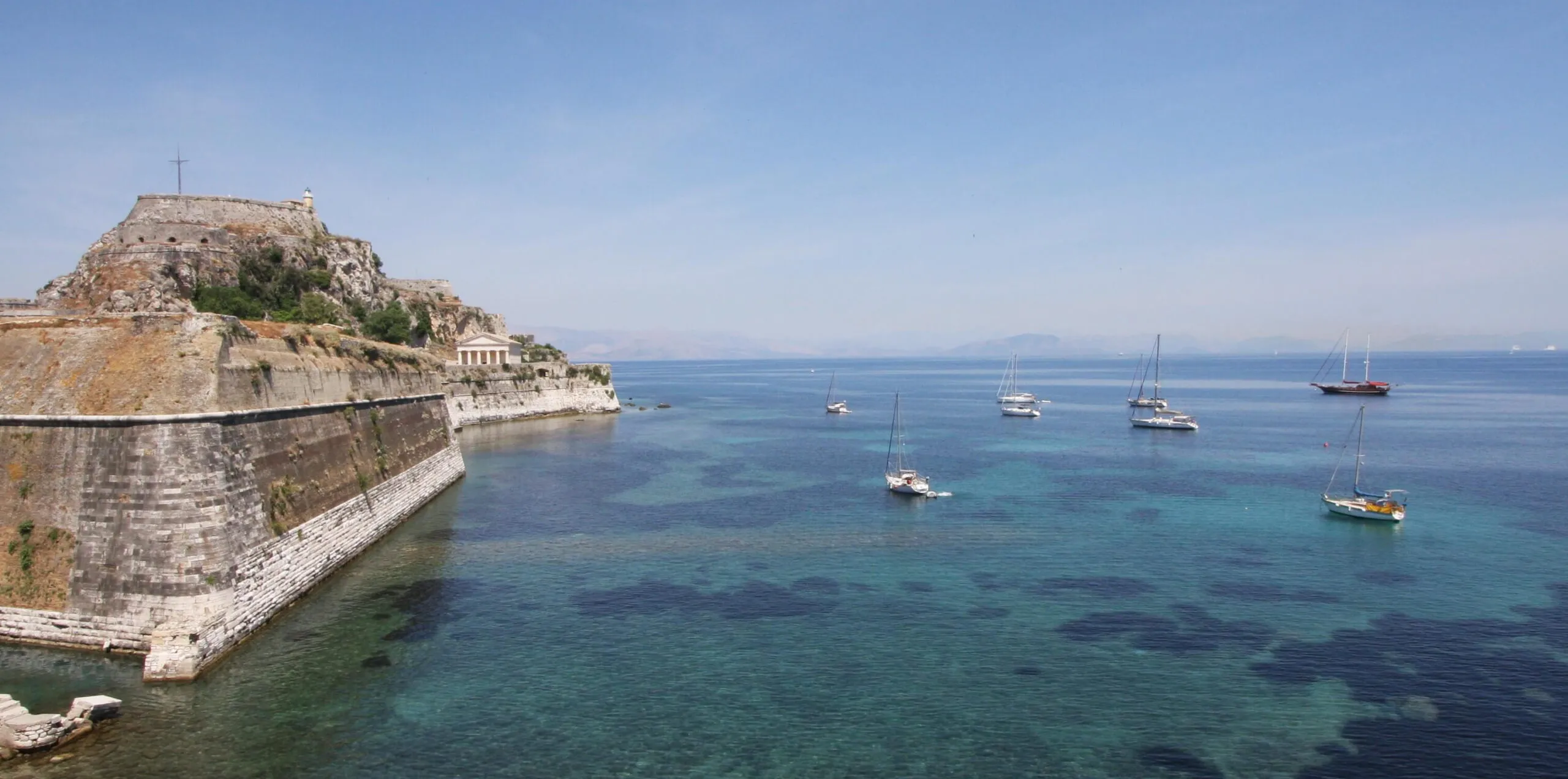 Corfu restaurants: The only list you'll need for the best food ever
Let's be honest: Corfu restaurants are among the best restaurants in Greece!
And you bet there are many reasons why! Fresh local ingredients, a huge variety of flavors and very skilled chefs, create some of the most luscious dishes you've ever tasted.
Believe us, there's no way you will taste the traditional Corfiot dishes and won't instantly fall in love with Corfiot cuisine. Let alone the delicious food, Corfu restaurants upgrade your culinary experience with their unique style and imaginative taste combinations!
But, what are the best Corfu restaurants you should definitely visit?
Keep reading to learn everything about the top places to eat in Corfu.
You can thank us later!
Etrusco, Kato Korakiana, Corfu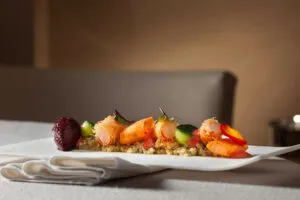 Having been awarded multiple times and having been included in the list with the 100 best restaurants in the world, Etrusco is justifiably a top choice, when it comes to Corfu restaurants. The best part? All the fresh vegetables, fruits and herbs that are used in the food come from the restaurant's garden. The menu is full of the creative taste combinations by the chef, Ettore Botrini, who gets inspired by both local and international cuisine to create fantastic dishes. Definitely try the "Royal a la Grecque", the corfiot "tsigareli", "glikadia savoro" and crab "bianco" caviar.
Pomo D'Oro, Skaramanga square, Corfu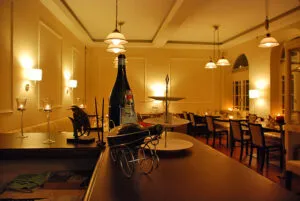 In this beautiful restaurant, located in the heart of Old Corfu town, you'll taste some amazing contemporary Greek dishes! Having a minimalistic, yet elegant interior design, the atmosphere in Pomo D'Oro restaurant reminds something of Tuscany. The imagination of the chef, Aristotle Megoulas, works non stop to create creative and innovative dishes, such as fish roe mousse, "kataifi" stuffed with goose "pastitsada", roast beef, whole grain stuffed ravioli and whole wheat tart with creme brulee.
Toula's, Nissaki, Ormos Agni, Corfu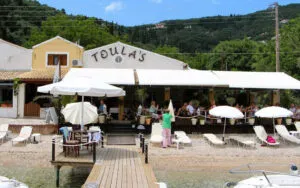 This is the best place to eat fish and seafood in Corfu! Perfectly located right by the beach, this restaurant is run by Mrs.Toula, who is a master in cooking the best traditional Corfiot dishes! The chef Yiannis Mouzakis joins forces with the legendary Mrs. Toula to give a modern twist to traditional flavors, creating fusion seafood dishes. Don't miss to try the tuna tartar, the Corfiot "bourdeto" with rockfish, the shrimp millefeuille, the octopus pies and the pasta with lobster. But, seriously, all the fish dishes are simply divine!
Avli, Corfu town, Corfu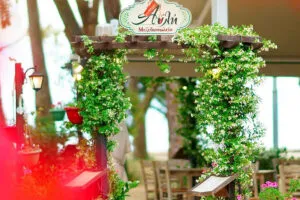 Avli is the kind of the traditional Greek tavern you definitely have to visit during your stay in Corfu! To start with, "avli" means garden and -guess what- this tavern is indeed located in a beautiful garden. Surrounded by green trees and colorful flowers, Avli is one of the most beautiful spots to enjoy your meal in Corfu. The best dishes? "Tsigareli", pork tenderloin with kumquat, beef with Corfiot beer, fresh fish and seafood will stick in your mind, after eating them!
Palia Perithia Tavern, Palia Perithia, Corfu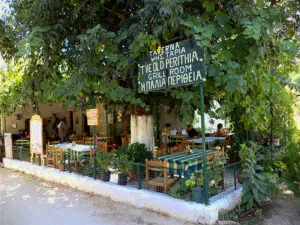 At the picturesque traditional village Palia Perithia, you'll find the homonymous, surrounded by nature, traditional tavern. This tavern, which has managed to remain untouched by time, is the perfect sample of a traditional Corfiot tavern! Operating since 1863, Palia Perithia tavern continues its gastronomic tradition from father to son. It's the perfect place to taste the most popular traditional Corfiot dishes, such as "pastitsada", "bourdeto", "sofrito", "moussaka" and many types of grilled meat. Oh, and don't leave Palia Perithia without tasting their amazing walnut pie, orange pie and refreshing homemade ginger beer!
Venetian Wall restaurant, Kremasti Square, Corfu Town, Corfu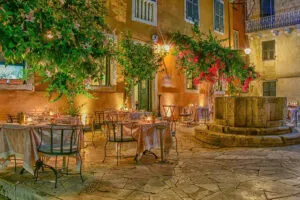 One of the best luxurious restaurants in Greece, Venetian Wall restaurant, will impress you with its romantic, yet elegant atmosphere! Beautifully decorated, both indoors and outdoors, it's a dreamy place to enjoy your dinner. The creative chef of the Venetian Wall uses the freshest raw ingredients to create delicious gourmet dishes! Definitely try the potato gnocchi, the salmon, the green salad with goat cheese and pannacotta for dessert. Also, the service is flawless and polite. Its amazing wine list is another big plus and the restaurant's sommelier will recommend the wine that matches your food!
Rex, Corfu Town, Corfu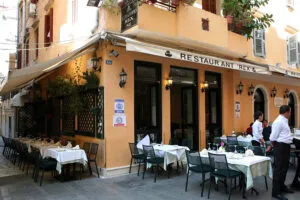 Rex is a historical Corfu restaurant, in the heart of Corfu Town, behind Liston paved avenue. Rex restaurant is a culinary meeting point for Corfiots since 1932 and has clients that have been eating there for years! In this restaurant, you'll find a big variety of dishes, from traditional Corfiot dishes to modern ones! Don't miss to try the Corfiot "sofrito" and "pastitsada", as well as the chicken with kumquat sauce, the king size shrimps, the beef with celery mash and the stuffed mushrooms! It's the ideal restaurant for lunch after your exploration in Corfu town.
Klimataria (Stou Bellou), Benitses, Corfu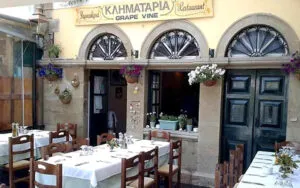 This is one of the best restaurants in Corfu for those who want to taste authentic Corfiot fish dishes! Klimataria is owned by Nikos and Lily Bellou, who created this tavern, because of their love for traditional food. Located at the beautiful seaside village Benitses, Klimataria is loved by both locals and tourists, who visit it to eat local delicacies. Klimataria is housed in a traditional Corfiot building and it has been operating since 1997. What should you definitely eat? The Corfiot "bianco" fish, "bourdeto" fish, the octopus and the shrimps.
Naok Azur, Corfu Town, Corfu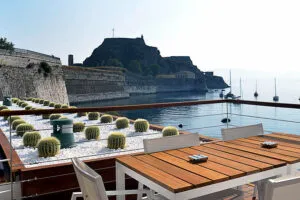 Very close to Spianada square, you'll find Naok Azur, a beautiful all day cafe bar restaurant. Having an amazing view to Corfu Old Fortress and the Ionian sea, it is the perfect place to spend your day from morning for breakfast, till night for dinner and cocktails! At Naok Azur restaurant you can taste fresh fish and seafood, as well as local Corfiot dishes, paired with fine wine recommendations from the restaurant's sommelier. At the 3 (!) cocktail bars of Naok Azur, you can have a great variety of cocktails, enjoying the amazing sea view and the lighted boats!
Melina Bay restaurant, Melina Bay Boutique Hotel, Kassiopi, Corfu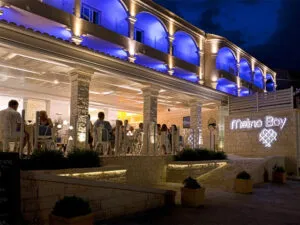 Melina Bay restaurant is the restaurant of the homonymous seaside hotel. Having a minimal design, based on the shades of white and blue, this restaurant is the perfect choice for a dinner with a view to the Ionian Sea. Using fresh local ingredients, the chef of Melina Bay restaurant creates both traditional Corfiot and modern dishes! Definitely try the feta cheese in pastry parcel, the steak, the salmon pasta and the pork "souvlaki"!
All in all, either you're a foodie or not, there's no way you won't love Corfu restaurants! So, challenge yourself to visit all the restaurants above during your stay in Corfu!
Trust us, you'll be glad you did!