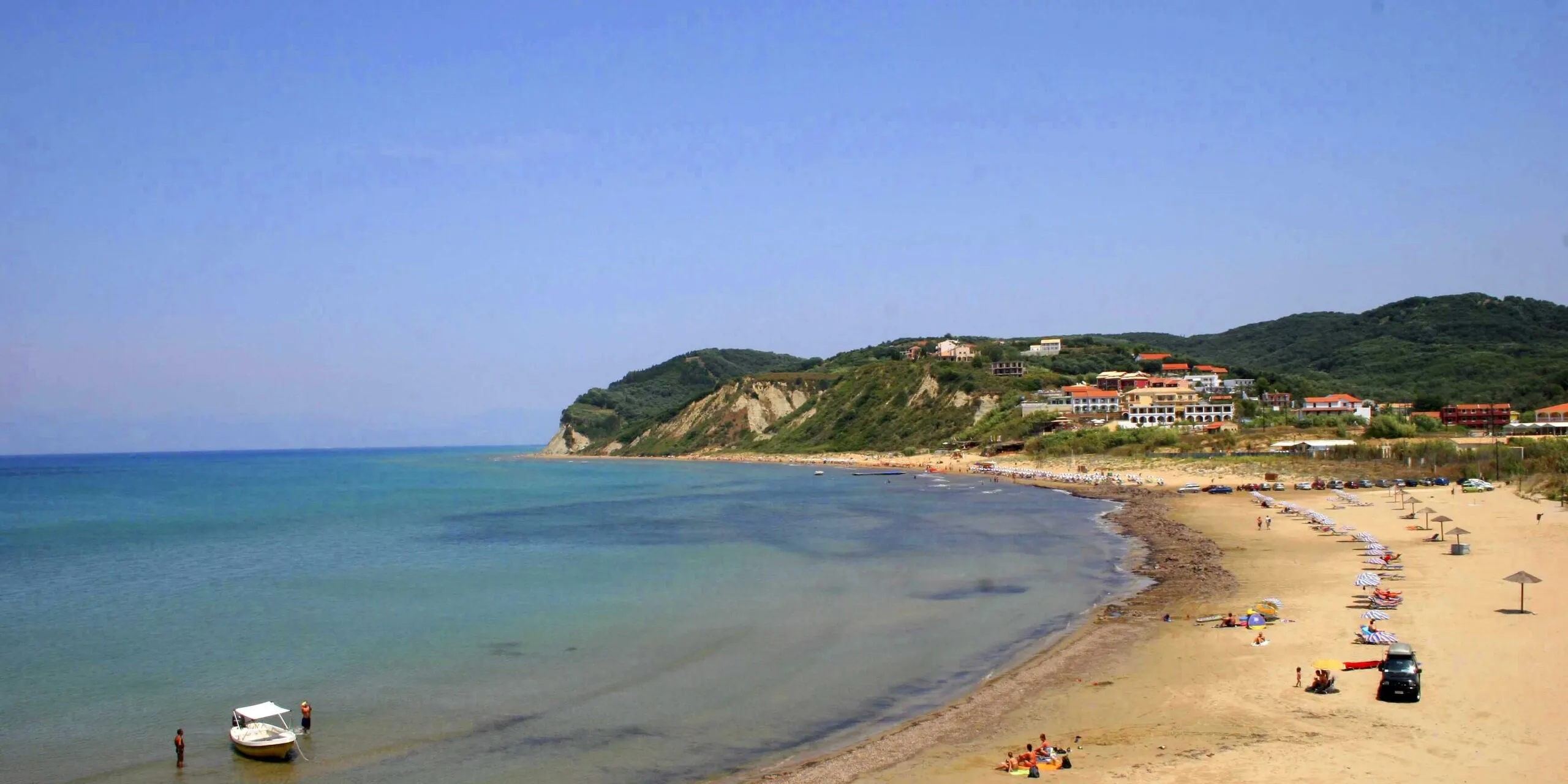 The best things to do when in Agios Stefanos, Corfu
Are you sick and tired of not knowing what to do and see when visiting a new place?
Well, we know the struggle is real, so we're here to help!
We've gathered all the just-can't-be-missed things to do and see when in Agios Stefanos Corfu, in a simple guide that will make your holidays in Corfu (believe us) a whole lot easier.
Ready to explore the hidden gems of San Stefano, Corfu? So, let's get started!
Get to know Agios Stefanos resort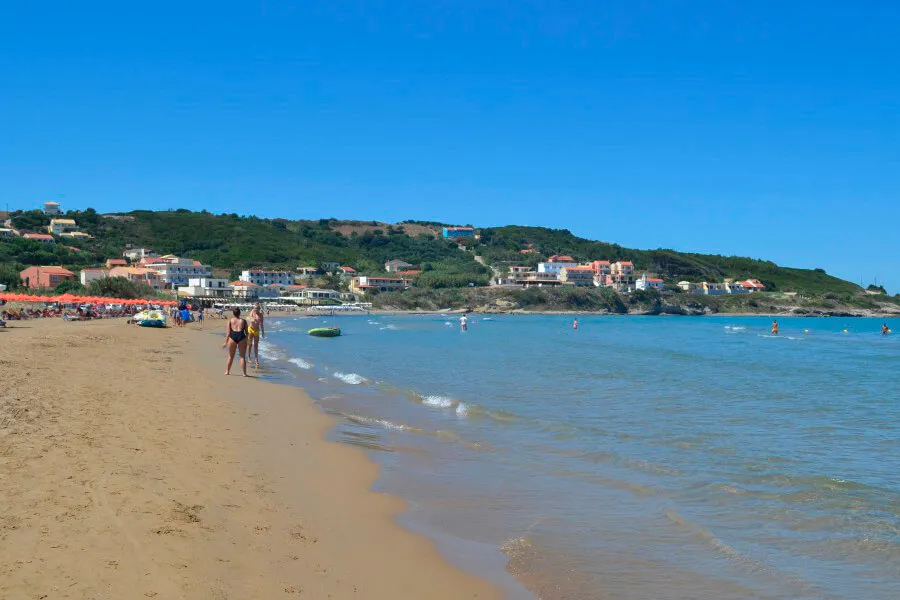 Picture this: a cute little fishing village, turning into an amazing resort in the heart of Corfu nature, without losing its traditional identity. Amazing, isn't it?
Agios Stefanos, Corfu is the perfect place to be if you want to combine relaxation with several activities and experiences. But hang on, more about that in a minute!
Located on the northwest coast of Corfu island and 35 km away from Corfu town and the airport, Agios Stefanos is a traditional fishing village and, at the same time, a popular resort.
Imagine for a moment: Traditional Greek whitewashed houses and churches meeting modern facilities, luxury Corfu hotels and villas. And the best part is that this place remains unspoiled, despite its touristic development. What's more, it manages to keep its unreal natural beauty, being full of olive trees and sandy beaches.
Plus, it has some of the most amazing sunsets you'll ever see, thanks to its location. Who would ask for more?
Enjoy the long, sandy Agios Stefanos beach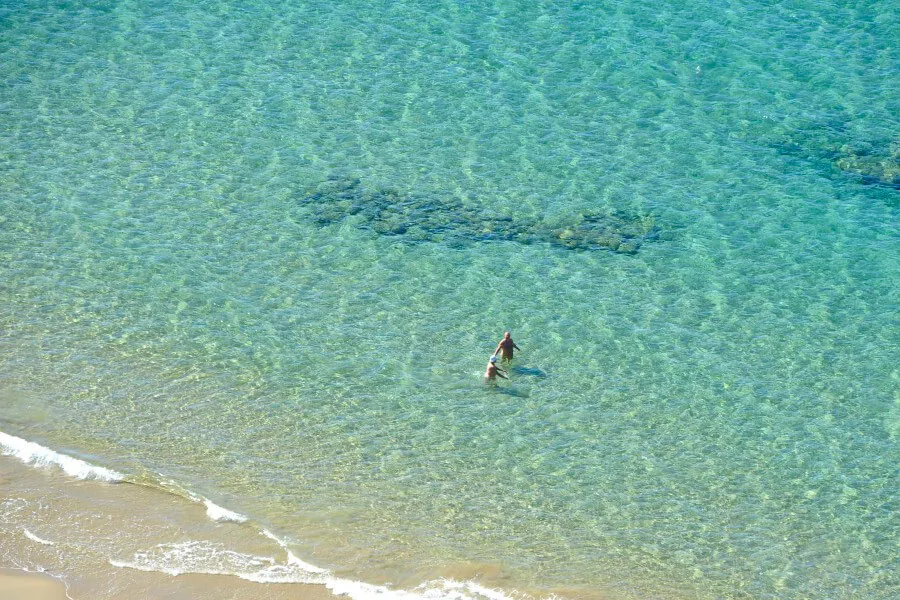 This will be one of the best Corfu beaches you'll find!
With almost 2 km of golden sand blending in beautiful emerald water, Agios Stefanos beach, Corfu is a piece of paradise. What's more, it is a Blue Flag awarded beach with sheltered waters. This makes it the perfect choice for families with young children or for those who do not feel super confident when it comes to swimming. This beach has it all: it's spacious, safe and gives you the freedom you won't find at the most organized beaches.
The bottom line?
You don't have to go far for a cool refreshment or a delicious traditional Greek meal, as there are plenty of cafeterias and taverns nearby.
Do day trips to Corfu town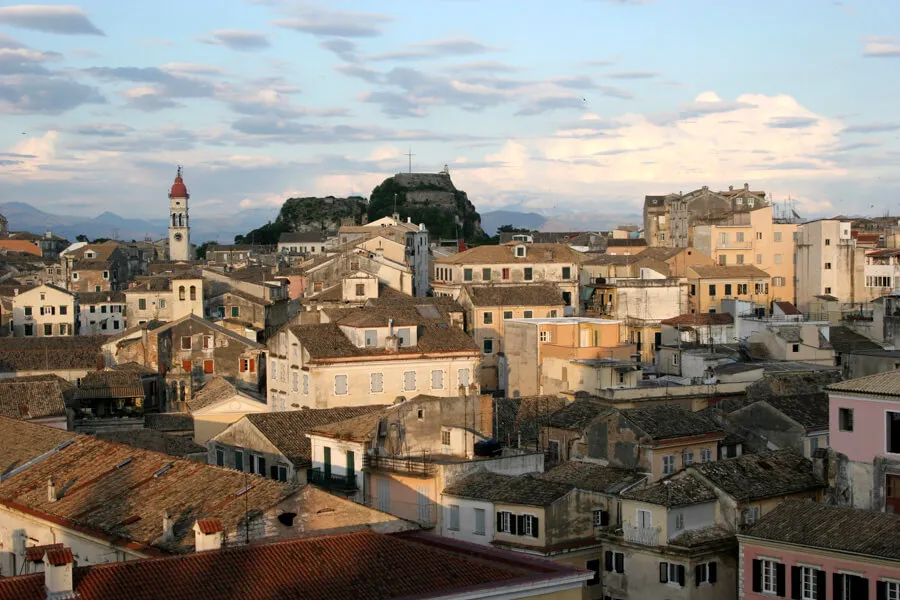 Needless to say, Corfu town is one of the top places to visit, when in Corfu. But what is it so special about it, anyway?
Let's start with some facts: Corfu town is the capital of Corfu island and one of the largest towns of the Ionian islands. You bet the architecture of Corfu town will surprise you with its charming elegance: mansions, palaces, fortresses and French-style squares, full of flowers create a unique atmosphere that will remind you of Naples.
So, what are the places worth visiting in Corfu town? Keep mental notes!
Spianada Square is the biggest square of the Balkans, where many festivals and parades take place and it is surrounded by beautiful buildings.
Ionian Academy, located at the northern side of Spianada Square, was the first ever University of Greece.
Liston Paved Avenue is one of the most cosmopolitan places of the island, full of luxurious cafeterias and restaurants.
Palace of Saint Michael and Saint Georges is a gorgeous neoclassical building at the center of Spianiada Square, housing the Museum of Asian Art.
Wondering if this is all? Of course not. Corfu town is full of hidden treasures waiting to be discovered!
Enjoy your honeymoon or celebrate your anniversary at Agios Stefanos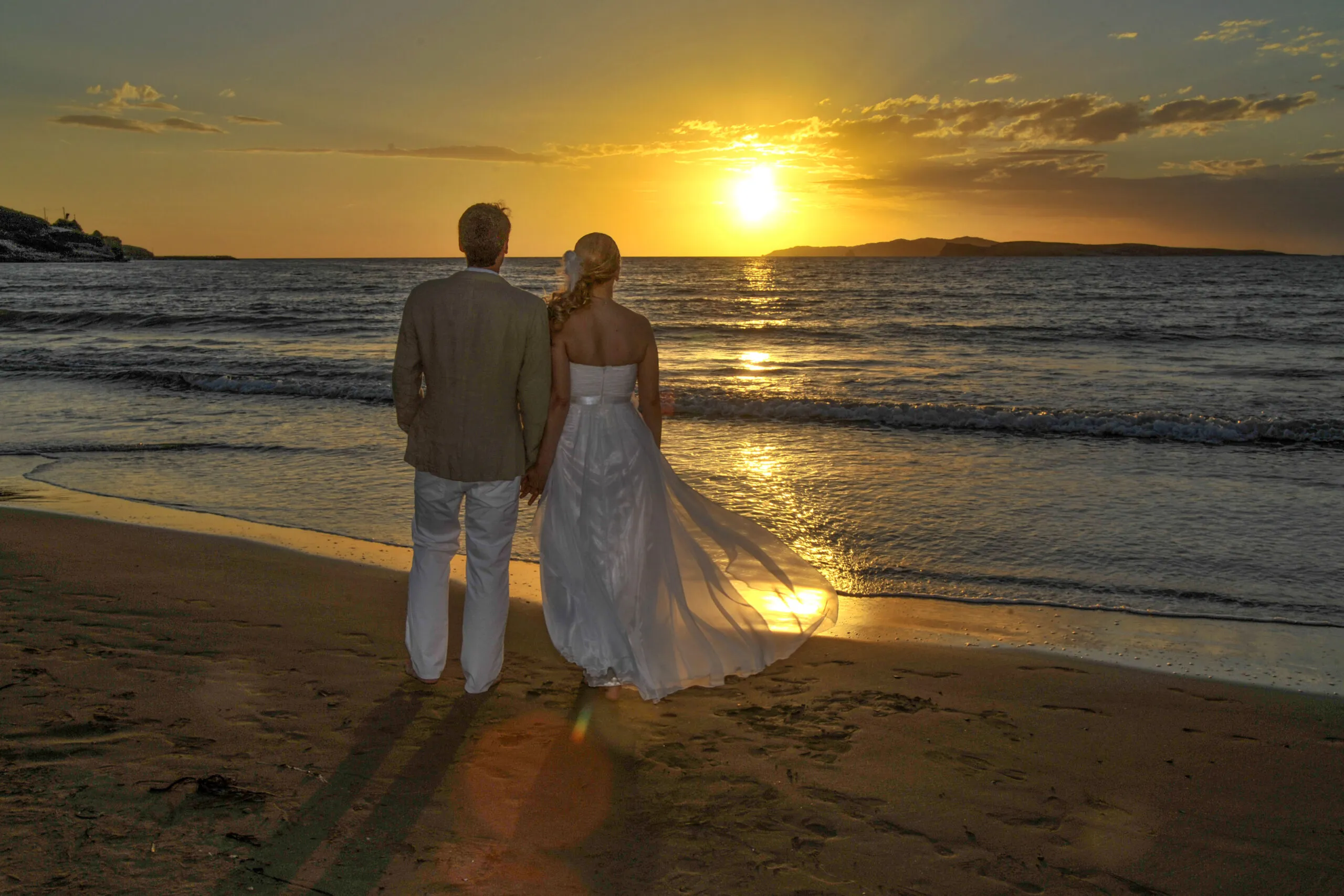 Have you always been dreaming of a romantic honeymoon or a Corfu wedding by the beach?
Well, it's time to take the next step and make it happen!
Beautiful sunsets, romantic dinners by the sea, relaxing together by the pool surrounded by Corfu nature…and we could go on forever. How can you resist? Agios Stefanos, Corfu is a perfect romantic destination, offering the privacy and tranquility couples seek during their holidays. As for romantic Corfu hotels, there are many of them!
So, what are you waiting for? It's time to live unforgettable experiences and create beautiful memories with your significant other!
Join Varkarola Festival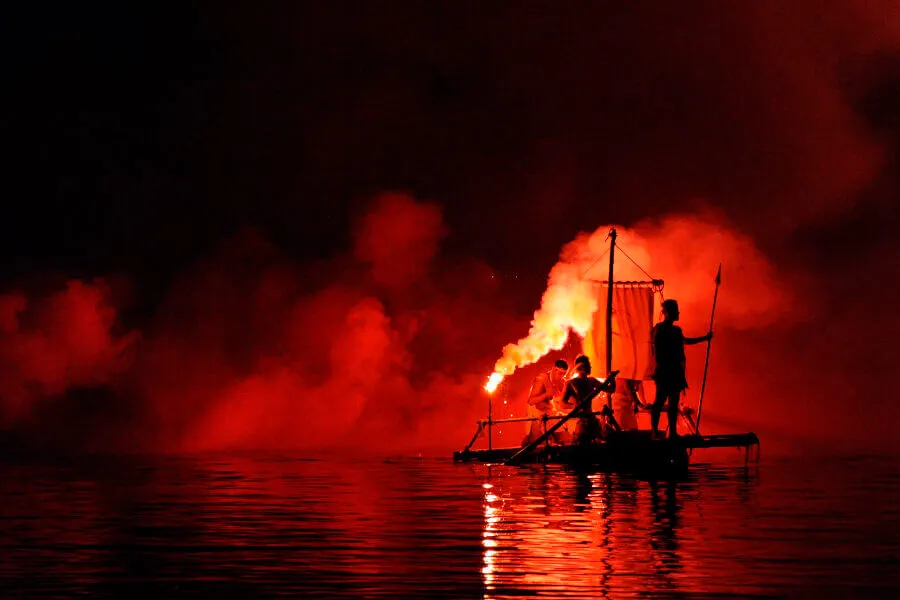 Come on, admit it- you'd love to join a traditional island feast.
Yeah, we thought so. Well, this is your chance!
Varkarola Festival in Paleokastritsa, near Agios Stefanos, is a spectacular celebration, consisting of fireworks, music and dancing. The best part? It has a concept: Varkarola of Paleokastritsa represents how Odysseus, the legendary hero of Homer arrived at Corfu island, after his long journey and was found by Nafsika, the King's daughter.
So what it's all about?
In fact, this is a feast reviving the local traditions in the most vivid way possible. Every summer, around August 10th, cheerleaders, dancers, actors, floating platforms and fireworks create a magical atmosphere, offering a once in a lifetime experience.
Walk and hike in the natural landscape of Agios Stefanos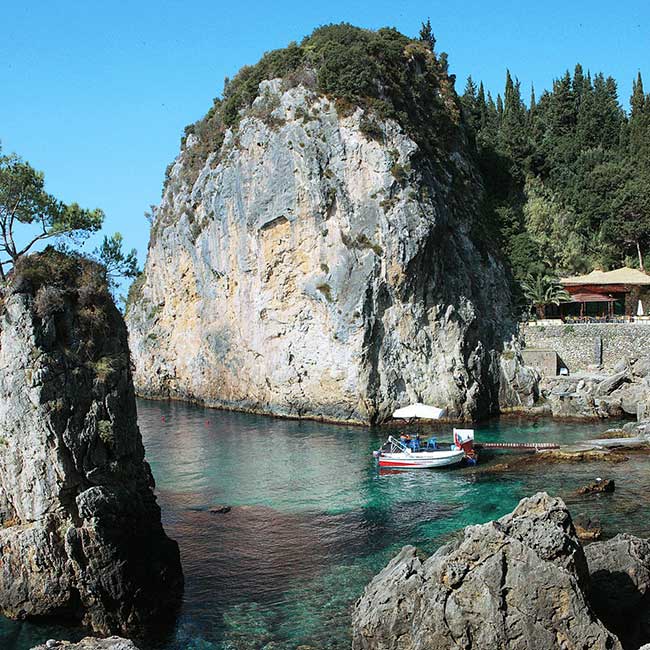 Truth is Greek islands are famous around the world for their natural landscapes and picturesque views.
But what makes the natural landscapes of Agios Stefanos unique?
It's all about impressive olive trees, lush greenery and breathtaking sea views. Grab a bottle of water, your camera and take a long walk under the shade of the trees! Bonus tip: A walk is the best way to discover the small village of Agios Stefanos, Corfu. As you'll soon realize, this village is a perfect example of a little traditional island village. It has a church, a square and many traditional island houses. Make sure that your camera roll will be full of memories after this adventure!
Taste the traditional (oh, so yummy) Corfu food at the local taverns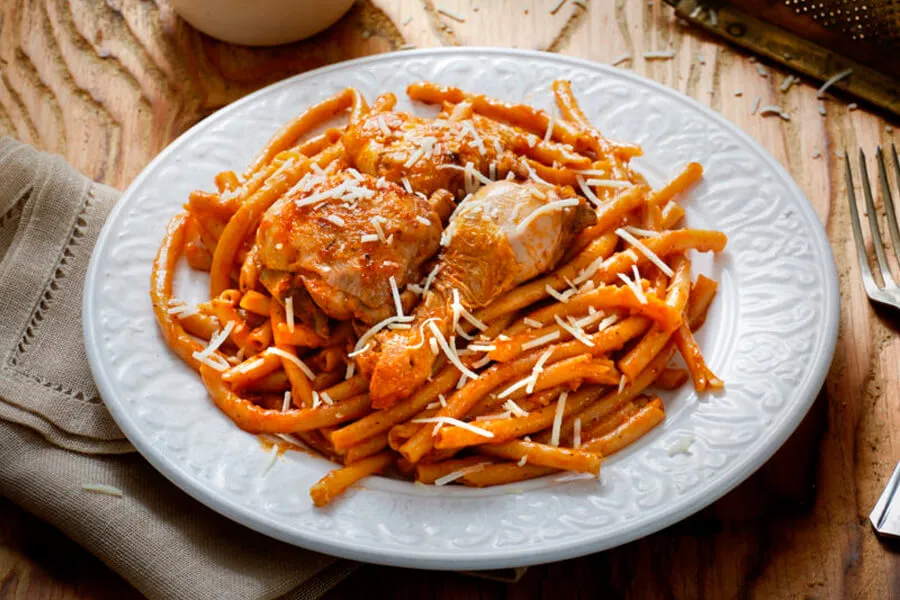 Well, get ready for some drooling!
Corfu is pure perfection when it comes to food- you can actually taste Mediterranean cuisine at its best in Corfu! Nevertheless, not everyone knows the hidden tasty secrets of the legendary Corfu food. This is where we enter the game. We're about to reveal all the divine tastes of Corfu, so stick with us!
The base of all the delicious dishes, not only in Corfu but in whole Greece, is the fresh and tasty ingredients, produced locally. As for Corfu, meat has a central position in the local cuisine. There are many delicious meat-based dishes, such as "Stifado" (veal cooked with sweet onions and tasty tomato sauce), "Sofrito" (veal cooked with wine, garlic and white pepper) and "Pastitsada" (veal or chicken cooked with tomatoes, cinnamon, wine, onions and spices, served with pasta or potatoes).
But we know what you're thinking! Greek island cuisine is supposed to be full of fish dishes, isn't it?
Perhaps unsurprisingly, lots of fresh fish and delicious seafood are involved in local dishes! So, don't leave Corfu without tasting the traditional "Bourdeto", a fish soup with spicy sauce and "Bianco", a dish with different kinds of fish cooked with wine, lemon juice, garlic and vinegar. And of course, the traditional "Savoro", which is fried fish with garlic sauce, rosemary, vinegar and raisins.
You can try these dishes at Corfu restaurants, such as Brouklis Taverna, Zorbas restaurant, Little Prince restaurant, Nafsika Taverna and Akrotiri Cafe.
Chances are you are already convinced by now, right?
Cruise along the coast of Agios Stefanos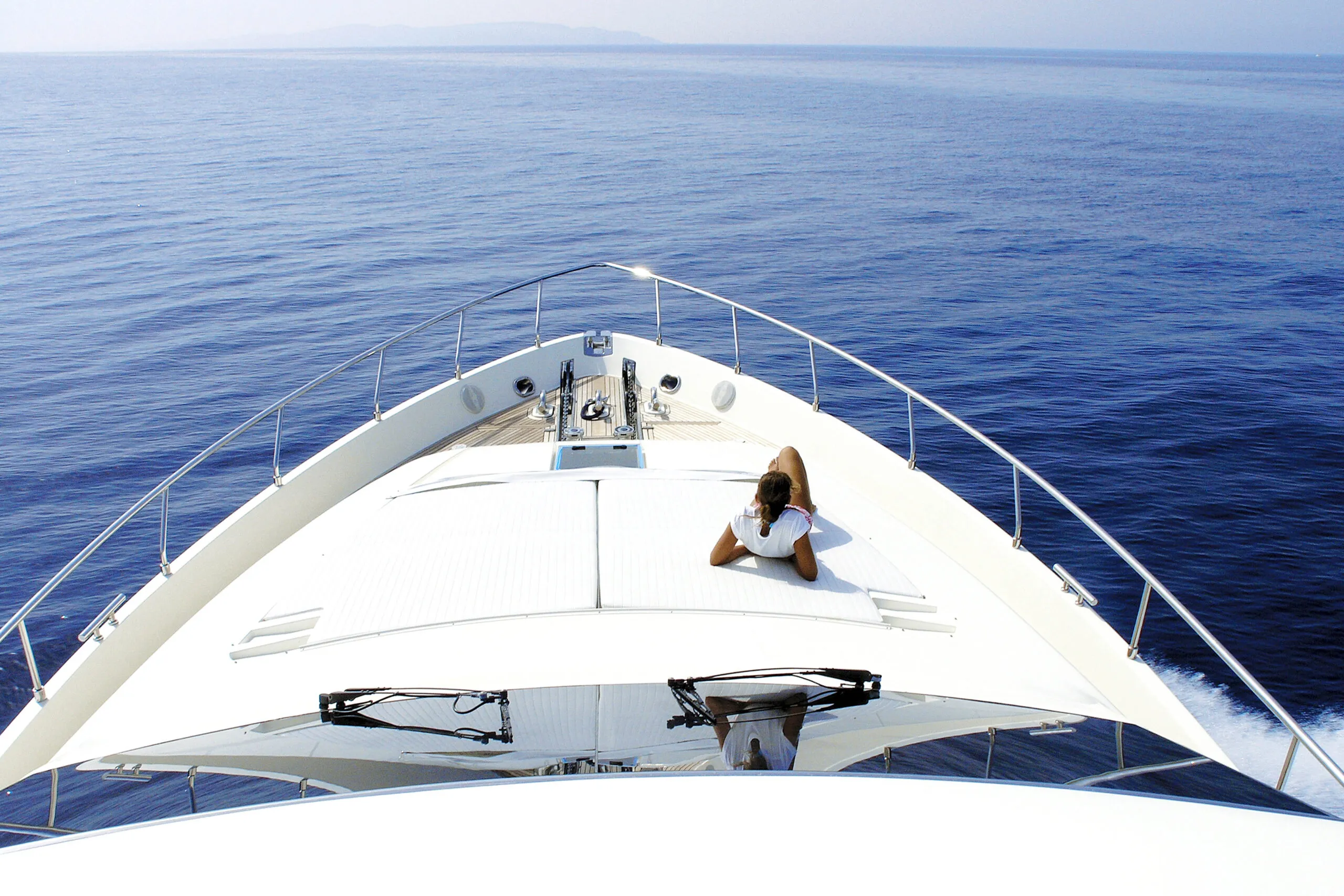 Leaving Corfu without living the experience of sailing around the island?
Don't let this be you!
The coastal area of Agios Stefanos, Corfu is full of sandy Corfu beaches, rock cliffs and hidden caves waiting to be discovered. There's no better way to explore the island of Corfu than by a boat. The options are endless: swim in the cool dark waters, lay under the sun, try some scuba diving, have a picnic and explore the ocean.
The bottom line? You're most likely to see dolphins swimming around!
So, let's recap!
Agios Stefanos is the ideal place to stay during your trip to Corfu, offering plenty of options regarding things to do and see in Corfu.
So, trust us, Agios Stefanos is a one-way destination for the holidays of your dreams!