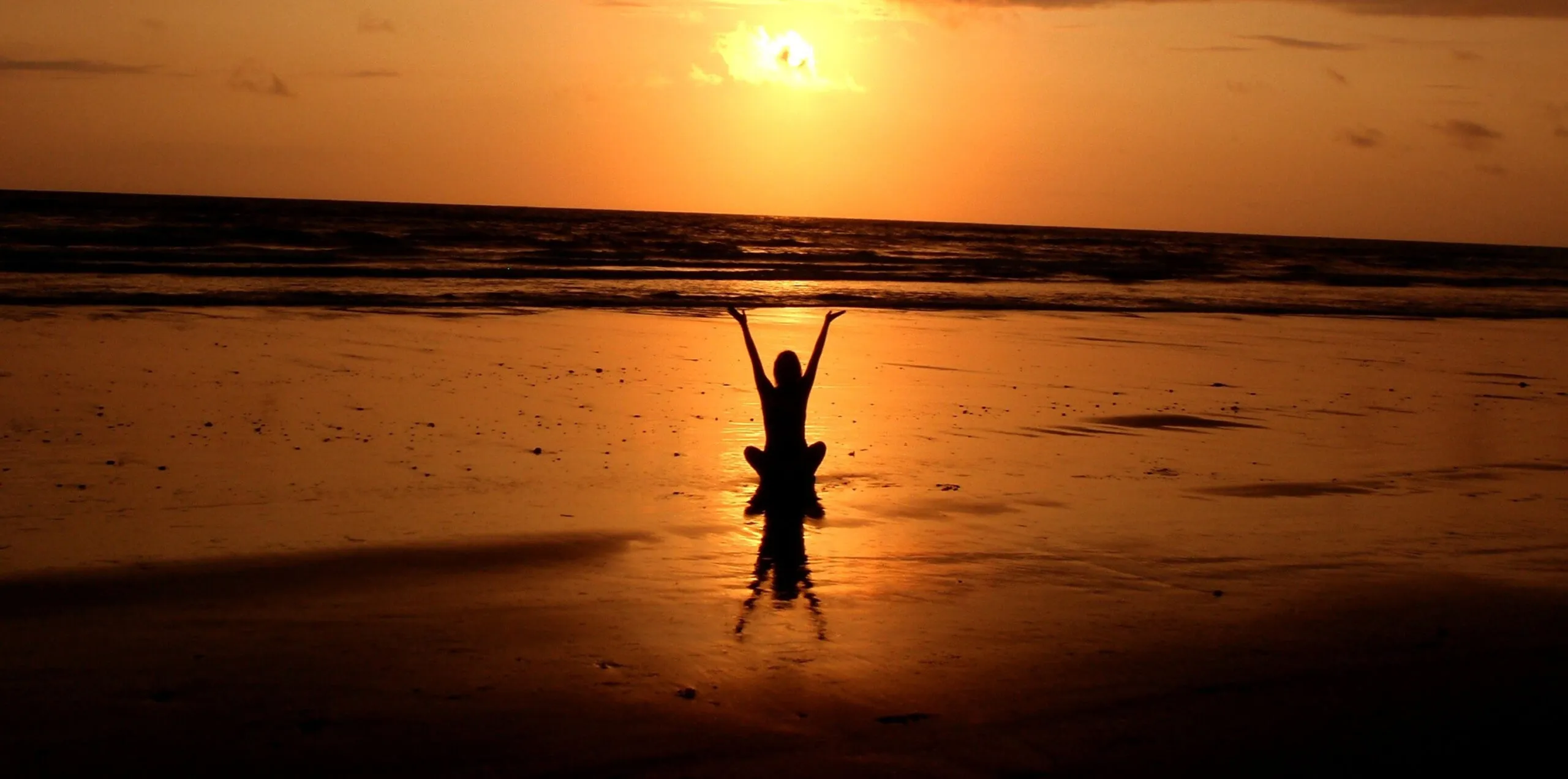 The top 10 islands for yoga in Greece (find your zen!)
There's no denying it- yoga in Greece is one of those experiences that just NEED to be in your bucket list!
Can you think of anything better than practicing yoga on secluded beaches, listening to the sound of the waves? Or reconnecting with your inner self in an exotic setting away from the hustle and bustle?
This is what yoga in Greece is all about- and even more! Besides, Greece has been an important center of spirituality since antiquity.
But, you might feel overwhelmed with how to pick the best places for yoga in Greece.
We totally get that.
That's why we did the hard work for you! Keep reading to discover the top 10 islands for yoga in Greece!
Yoga in Santorini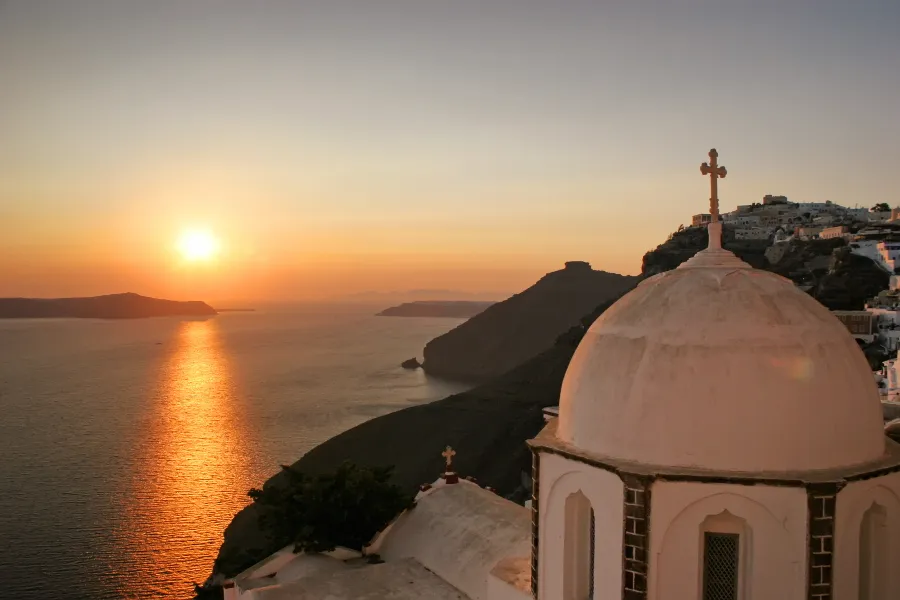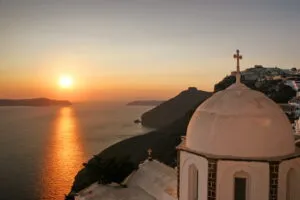 Well, it's not a secret that Santorini is the most popular island in Greece.
The impressive caldera, the world-renowned sunset, and the picture-perfect architecture mark it out as a top destination worldwide. So, it's not really a surprise that yoga in Santorini is one of the best things to do on the island!
Practicing yoga on the edge of the caldera while the sun sprays shades of gold on the whitewashed Cycladic houses is a truly magical experience. In Santorini, you'll find many yoga studios, retreats, as well as qualified yoga teachers that offer private yoga classes.
Tip: For an alternative romantic experience, you can book a private yoga session for you and your significant other!
Yoga in Corfu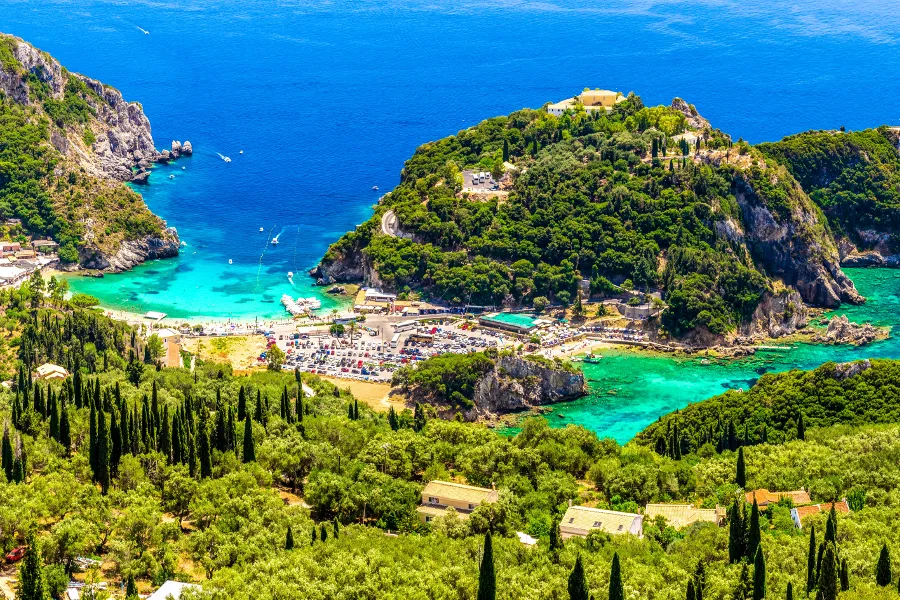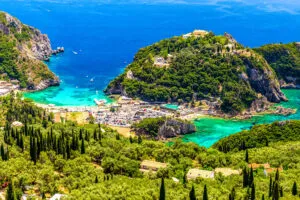 Fact: Corfu is famous for its enduring history, drool-worthy gastronomy, and amazing beaches. But, did you know that Corfu is also considered a top destination for yoga in Greece?
It's not hard to guess why!
Its lush green landscape, endless sandy beaches, cosmopolitan Corfu resorts, and tiny mountainous villages create a unique environment for yoga lovers!
If you want to live the ultimate yoga experience in Corfu, we recommend you book your stay at a luxurious seaside Corfu hotel, which offers yoga lessons.
Can you imagine of anything better than doing your daily yoga practice by the beach, immersing yourself in relaxation at the spa, and marveling at panoramic vistas of the Ionian sea from your room?
Nah, neither do we!
Yoga in Crete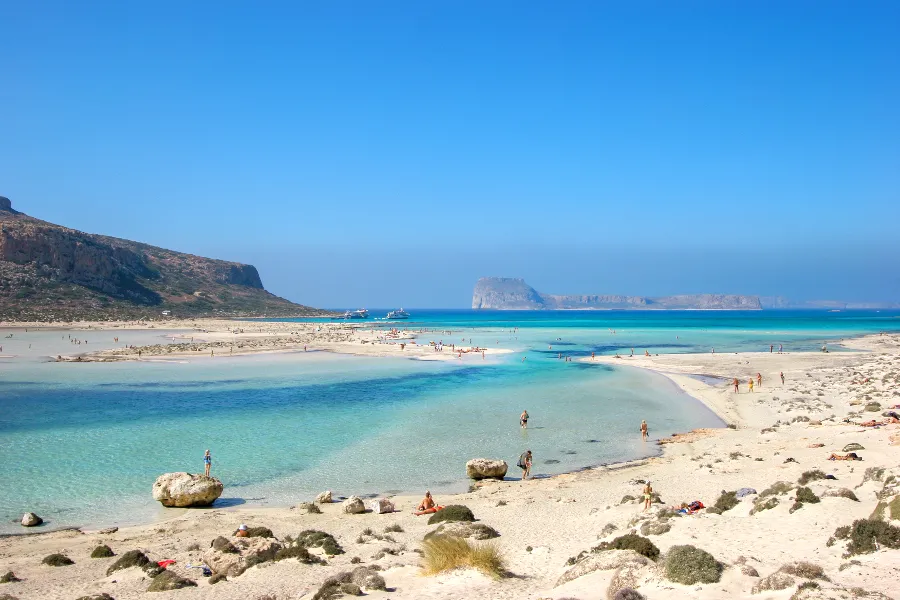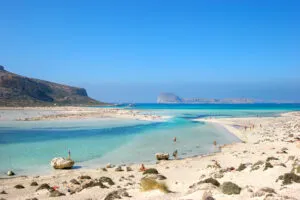 Home to the legendary Minoan palace of Knossos and boasting a breathtaking natural setting, Crete is one of the most popular islands in Greece. Its wonderful natural landscape and stunning beaches are what makes it a top destination for yoga in Greece!
Besides yoga, though, Crete has a lot to offer in terms of activities in nature. Hiking at Samaria gorge and mountain biking at the White Mountains are top things to do in Corfu if you are in a mood for something more adventurous than yoga.
After all, it's good to have options!
Yoga in Paros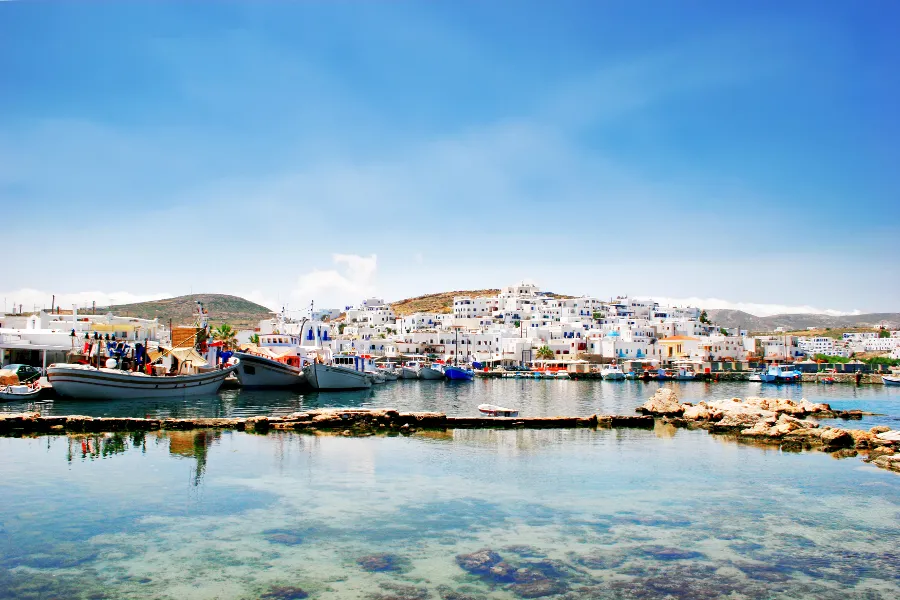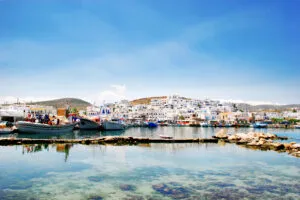 Many tourists flock to Paros for its vivid nightlife and endless sandy beaches. But did you know that is also a top destination for yoga in Greece?
In Paros, you'll find many yoga studios, where you can practice along with the best yoga teachers from Greece and abroad. What's more, yoga retreats are often organized in Paros, giving people from all over the world the chance to come together and reconnect with themselves.
Tip: A traditional meal at the seaside taverns in Paroikia and Naoussa is a must after a sunset yoga class!
Yoga in Zakynthos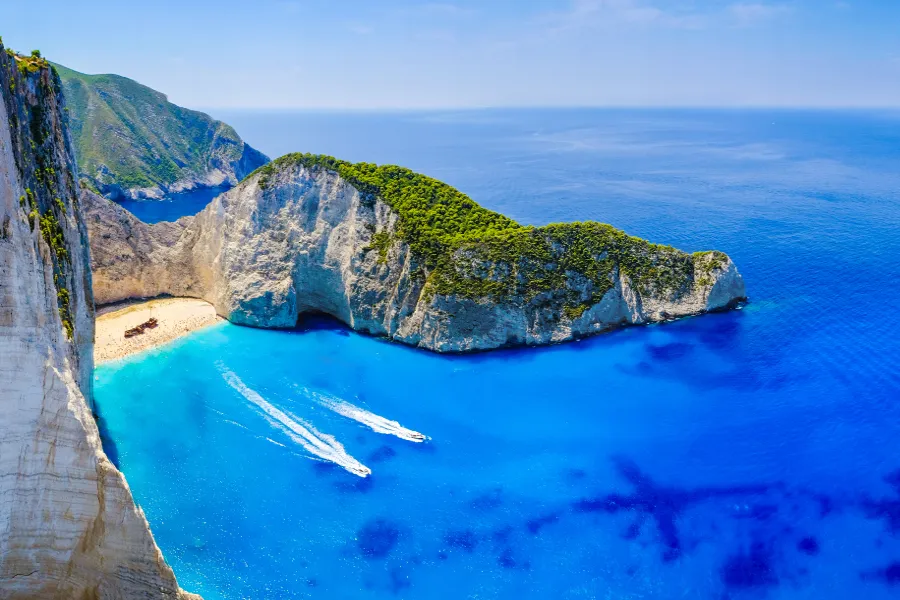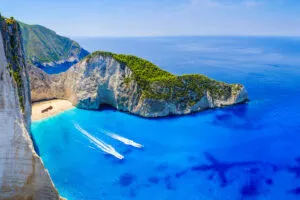 Once you set foot in Zakynthos, you'll get a sense of wilderness unlike anywhere else! Hills packed with trees and carpeted with vineyards, exotic Caribean-like beaches, dramatic landscapes…Zakynthos boasts a truly stunning setting!
This setting is perfect for yogis, as it offers plenty of choices regarding places to practice yoga. Either you prefer to do your practice in nature or in a yoga studio, in Zakynthos you'll find whatever you need!
If you want a more adventurous alternative to yoga, you can test your skills in water sports at many beaches, such as Agios Nikolaos and Tsivili.
Yoga in Kos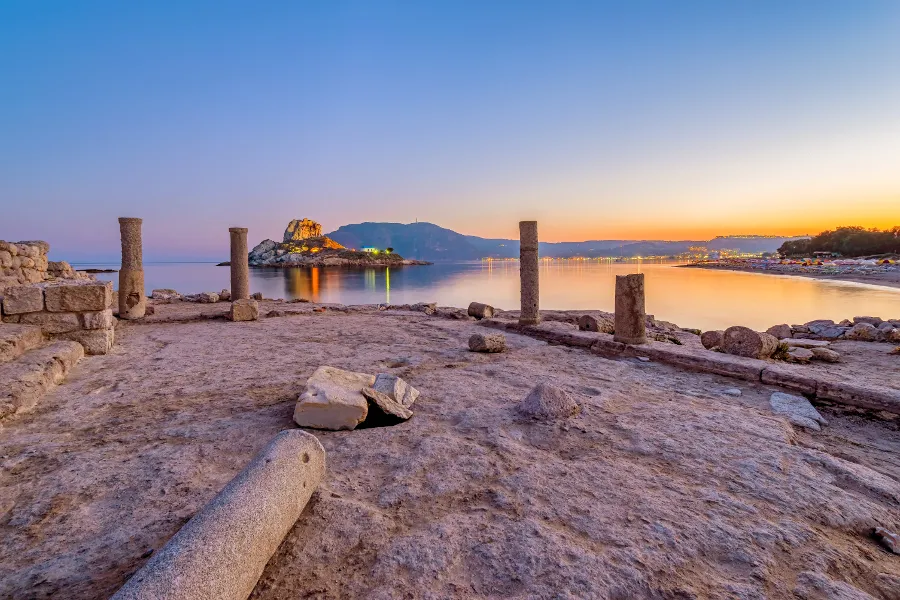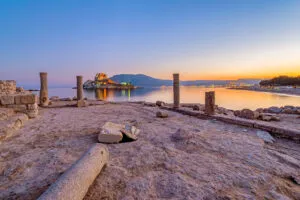 Kos is an island well-known to the Greeks, thanks to its natural beauty and laid-back character. These assets mark it out not only as a top destination for families and couples but also as a great destination for yoga in Greece!
The wonderful sandy beaches and the plethora of archaeological sites in Kos create the perfect background for delightful yoga sessions. Trust us, you'll feel oceans away from your hectic everyday routine!
And if you happen to be a history buff, you'll be happy to know that Kos is full of well-preserved Ancient Greek and Roman sites worth exploring!
Yoga in Naxos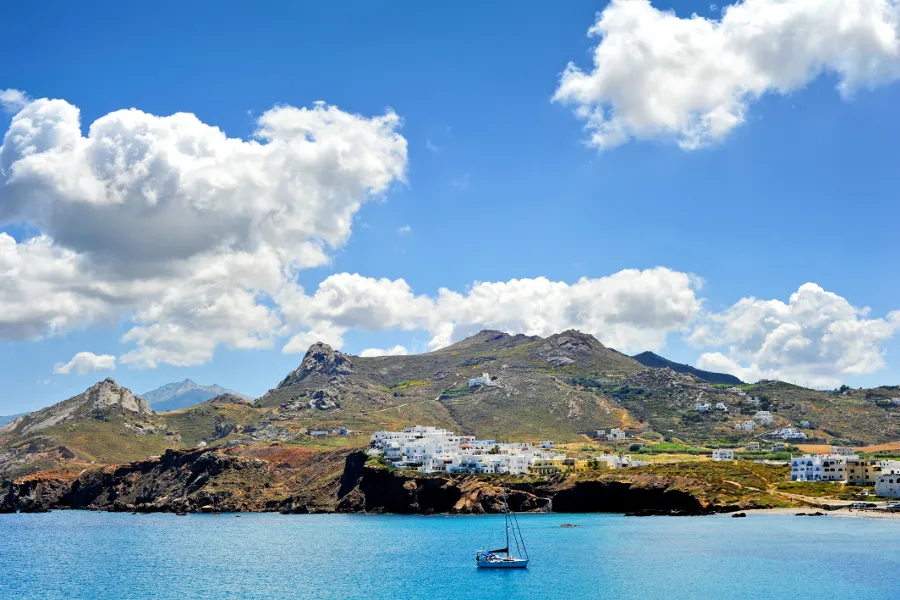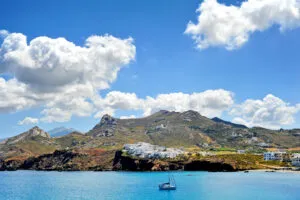 Did you know that Naxos is the greenest island of the Cyclades island group?
Yep!
So, it's not a surprise that Naxos, or the "Hawai of Greece" as it also goes by, is one of the best destinations for yoga in Greece. Just imagine doing your daily yoga practice surrounded by lush vegetation and meditating to the sounds of nature… Ahh, pure bliss!
But don't be under the impression that yoga is the only thing to do in Naxos.
Far from it!
The wonderful beaches of Naxos are perfect for water sports, thanks to the strong Meltemi winds that batter the island during summer.
Yoga in Antiparos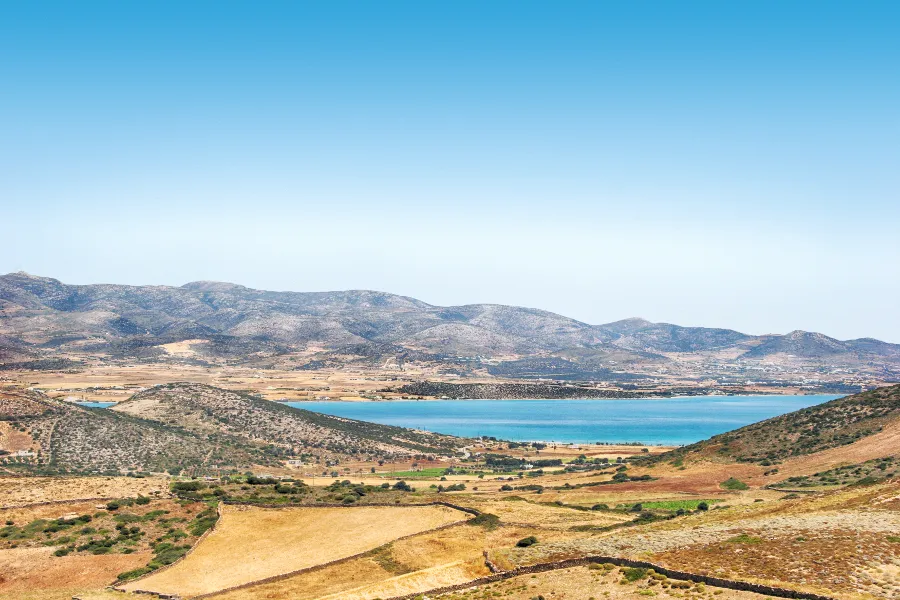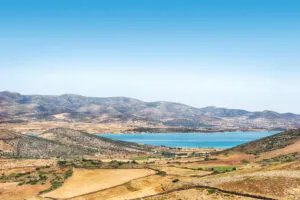 Antiparos is a tiny hidden gem in the heart of the Aegean Sea. Totally unspoiled and untouched by international tourists, Antiparos is the ultimate Greek island destination for those who want to get away from it all. Honestly, there's no better place to relax and find your inner peace away from the hustle and bustle!
Either you decide to participate in one of the yoga retreats that are often organized in Antiparos, or to opt for a yoga session by the beach one thing is for sure: you're going to have a magical experience!
Yoga in Kythnos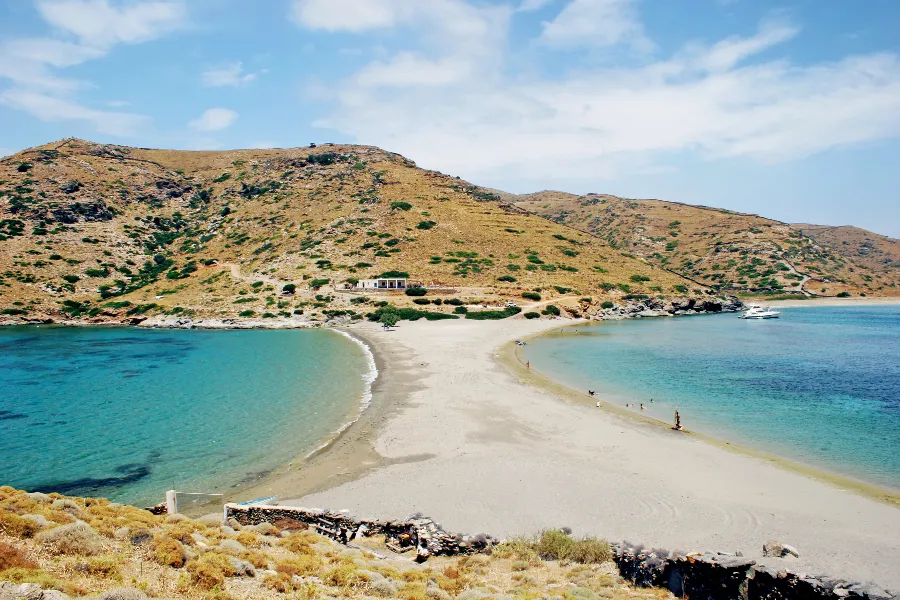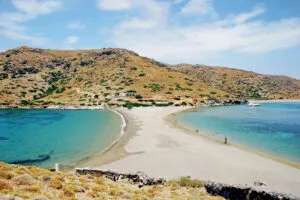 Kythnos is long a popular destination for the Greeks, mainly thanks to its short distance from Athens. This beautiful island of the Cyclades is the perfect place to unwind and escape the trappings of modern life!
Kythnos is a top choice for those who seek a peaceful island close to Athens, as it is just 2 hours away from the Greek capital. Several yoga retreats are often organized in Kythnos, attracting yogis from all over the world.
Tip: If you want to have a dreamy yoga experience by the sea, head to Kolona beach, a thin strip of sand which forms two beautiful beaches.
Are you already dreaming of relaxing yoga holidays in Greece?
Book now a luxurious seaside accommodation and get away from it all for a few days.
Namaste!